Clients having a difficult time explaining what type of session they want? Want to get on the same page with your play person about what you're after?
Enter the Kink Feelings Chart.
Are you a professional and wish to use a digital version of this on your website?
Feel free to use one of the charts below and link to us!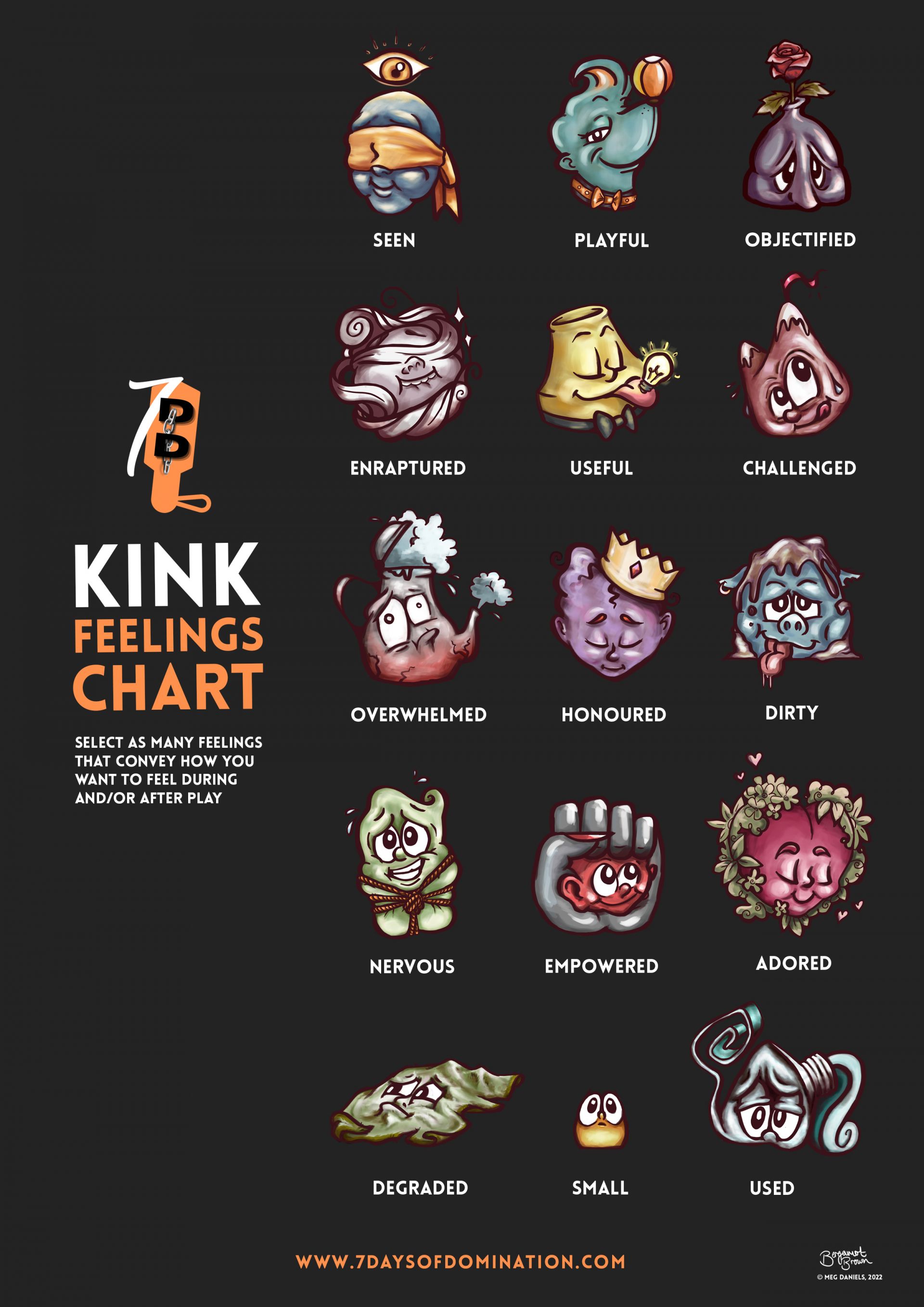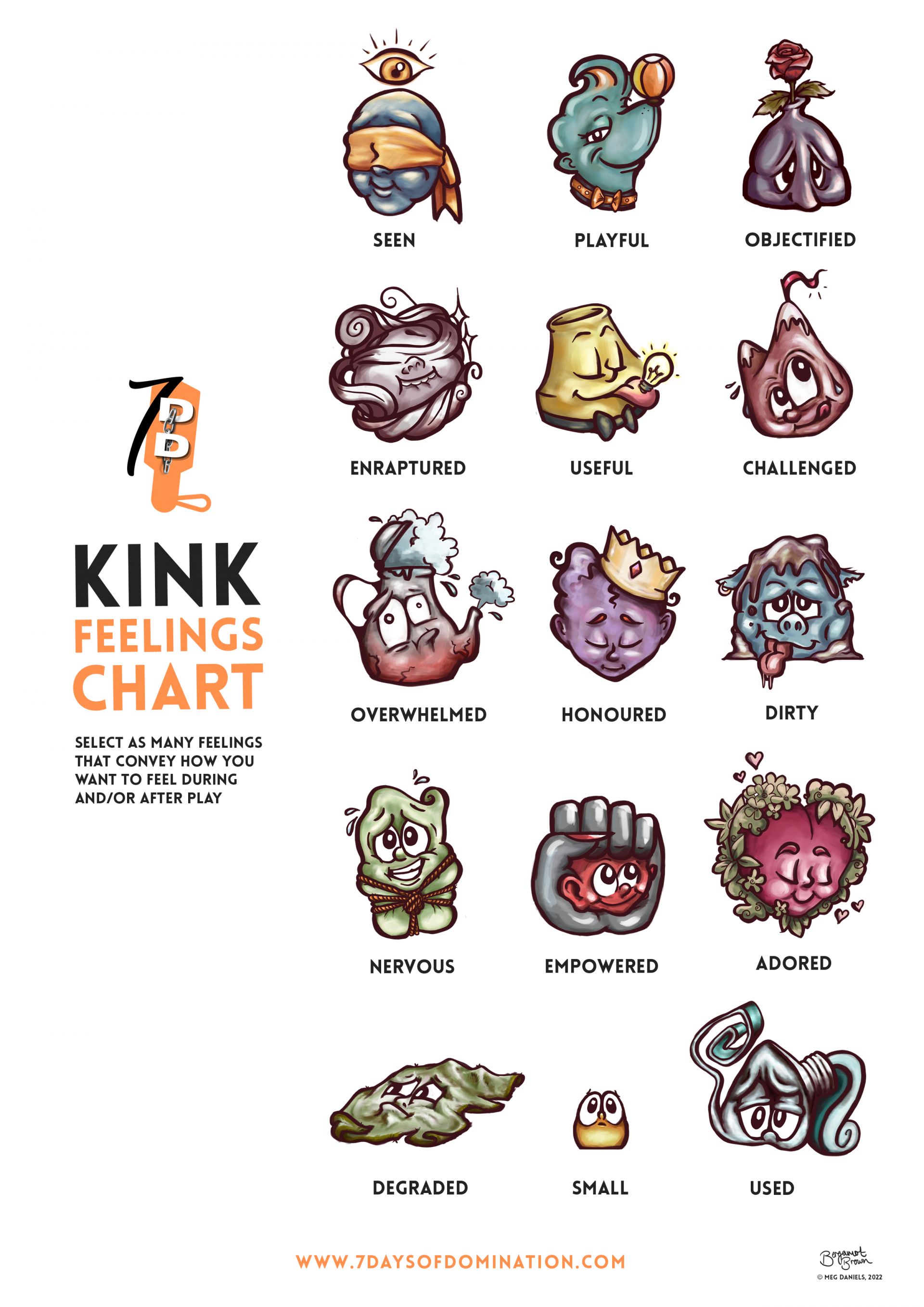 Created with